Simply fill out this form and I (Chris) will send you a free data disk with 4 gigs of discipleship material.
It includes teaching, sermons, audio books, answers to common questions, video, pdf's and a LOT more. Also available in torrent form. (Click Here for torrent file) (To get the torrent file, right click on the link, save the file, and then open it with your torrent software like Utorrent)
Enter your name and address in the space below.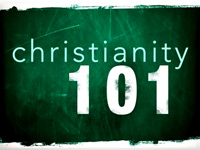 You can copy the files to your computer, mp3 player, or smart phone. Or you can run them directly from the disc.
This data disc works like a flash drive. It contains 4 gigs of audio, video, & text. To open it, and view the files, insert it into a computer and open the "D" disk drive (sometimes in "my computer" for windows users)